May 9, 2023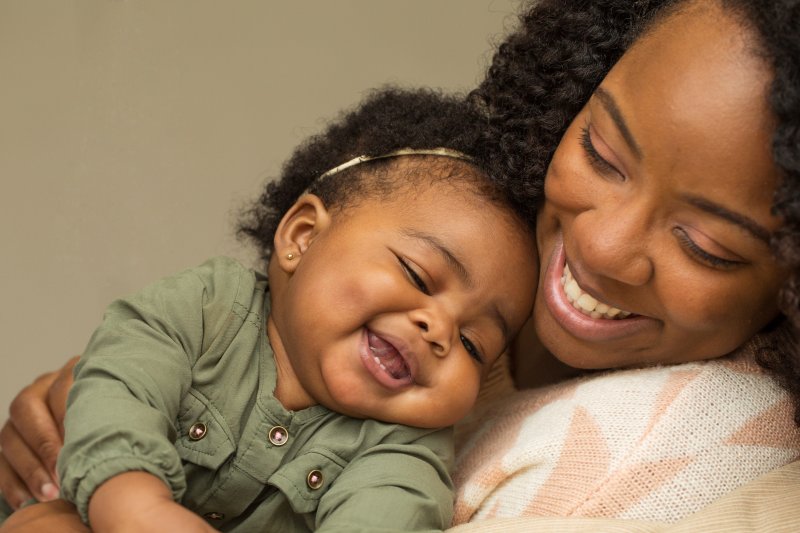 With motherhood comes many new experiences and challenges you likely didn't expect, whether you're a brand-new mom or you've been parenting a child, teen, or full-grown adult for years. Keep in mind that as you age, new problems related to your oral health may also appear. That means you'll need to stay mindful of tips from a dentist on how to best manage them. Read on to learn more about the most important steps to take for your smile as you go through every stage of life.
Expecting Mothers
Pregnancy forces the body to undergo major transformations to accommodate the baby. Your mouth is not exempted from these changes. In the most serious cases, pregnant women can lose their teeth as a result of pregnancy gingivitis due to the dramatic hormonal changes (and oftentimes altered nutrition) that occur.
For this reason, you'll need to take good care of your smile during your pregnancy to offset these side effects. This includes brushing twice a day, flossing daily, and using an antibacterial mouthwash to help break up plaque deposits before they can turn into tartar.
Young Mothers
After your child is born, you'll need to care about their teeth just as much as your own. If you're making dental appointments for your child already, you're doing exactly what you need to protect their oral health.
However, don't let this get in the way of your own checkups, cleanings, and at-home regimen. Lead by example and ensure your child sees how you brush and floss so they can learn the best habits. Try brushing alongside them and make trips to the dentist together!
Older Mothers
After your kids grow up and move out to begin their own lives, you're sure to have more time on your hands to give your oral health the attention it deserves.
For example, your risk for gum disease and cavities actually gets higher the older you get. This can increase the chances of tooth loss. In terms of esthetic changes, the gums can also begin to recede and enamel can become discolored. Depending on your needs, you may want to speak with a dentist about tooth replacement to rebuild your smile or a cosmetic dentist if you want to give it a subtle boost.
Celebrate Mother's Day this year by giving your family's smiles the care and attention they need. Schedule an appointment with a dentist today!
About Ridgefield Perfect Smile Center
The dentists of Ridgefield Perfect Smile Center are dedicated to helping patients of all ages protect their oral health and feel confident about their smile. Whether you're in need of preventive exams and cleanings, CEREC one-hour crowns, cosmetic dentistry, gum therapy, or another service, you're sure to feel confident about your smile every time you visit. To schedule an appointment, you can contact them through their website.
Comments Off on Give Your Smile the Attention it Needs this Mother's Day
No Comments
No comments yet.
RSS feed for comments on this post.
Sorry, the comment form is closed at this time.